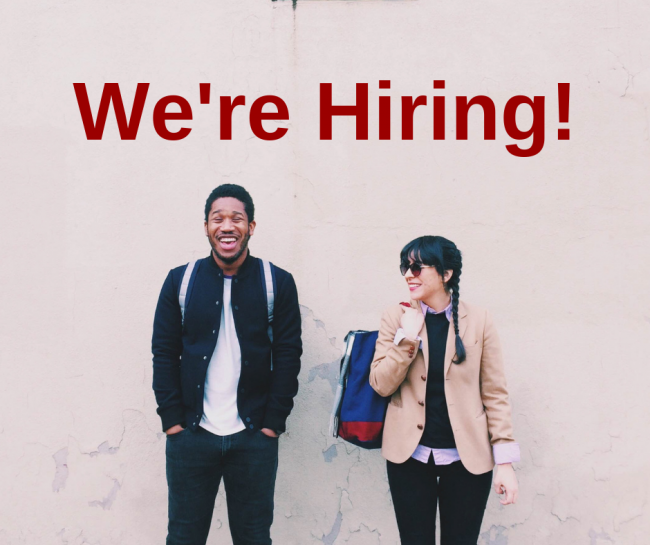 Our office has two new positions open! Both positions will be based in Milwaukee County. Our office is a part of the UW Madison Division of Extension, so the primary employer is UW- Madison. See both open postions on the Jobs at UW website.
4-H SySTEMatics is looking for an Associate Extension Educator:
The Associate Extension Educator is a full-time position that supports Science Youth Development programs including clubs, volunteers, educational experiences, and science fairs. The Extension Associate delivers pre-designed curricula and services aligned with the position's programmatic focus under the direction of the 4-H/Youth Development Coordinator. Initial programming focus will include:
1. Contribute to the programmatic support of Science Youth Development educational programs in Milwaukee County
2. Deliver educational programming in a school/afterschool setting focused on access to Science curriculum and resource
For a full list of duties, visit the position listing.
To apply for the 4-H SySTEMatics position, visit the UW Madison jobs website.
Application deadline: May 14th, 11:55 PM
FoodWIse Nutrition Educator: 
The Nutrition Educator is a member of the Milwaukee County FoodWIse team. Nutrition Educators are peer educators who adapt teaching to honor cultures and experiences. We engage people from the diverse communities of Wisconsin to adopt healthy food and physical activity habits.
This full-time position is a part of the Division of Extension Institute of Health and Well-Being and the FoodWIse Program. FoodWIse is a community-based nutrition program that seeks to empower individuals with limited incomes to make healthy choices to achieve healthy lives and reduce health disparities. FoodWIse is federally funded by the Supplemental Nutrition Assistance Program-Education (SNAP-Ed) and Expanded Food and Nutrition Program (EFNEP) grants.
We strongly encourage applications from candidates who foster and promote the values of equity, diversity, and inclusion. Bilingual candidates are encouraged to apply (especially those who speak HMoob [Hmong], Spanish, Somali, and other high-need languages in the state of Wisconsin). You must state your interest in applying for the bilingual title designation within your application. This will notify the hiring committee to evaluate your level of language proficiency as a part of the interview process.
For a full list of duties, visit the position listing.
To apply for the FoodWIse Nutrition Educator position, visit the UW Madison jobs website.
Application deadline: May 14th, 11:55 PM