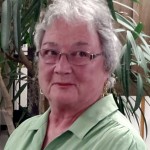 Urban Agriculture – what exactly does that mean?  by Peg Fleury ~ Some people might even consider it an oxymoron.  Urban horticulture, yes, but urban farming?  However, the Milwaukee County Cooperative Extension program is indeed flourishing.  It has been a busy year and a very busy summer with well over 1,000 participants in a wide variety of programs.  UWEX's innovative opportunities range from learning to be a certified bee keeper to kids tasting and testing healthy recipes to business owners upgrading their street with container gardens.  These new and updated programs serve a population that is diverse in age, race, economic levels and interests.
For families and small fresh garden growers, it's harvest time.  Now in its 41st year, the UWEX Community Garden Program is flourishing on 2,000 available rental plots throughout the county.  More than 500 families and individuals have participated.  The updated program offers maps of the garden plots, the option of computer registration and a Hmong- speaking staff member.
 Can you make a decent living through urban gardening?   At three rental sites, a dozen farmers are pairing with UWEX to research this. They chose to monitor and record their investment, yield, revenue sources and potential new markets.
These Milwaukee Urban Discovery Farms were initiated by Dennis Lukaszewski, Urban Agriculture Program Coordinator.  Ryan C. Schone now coordinates this program to assists farmers grow food creatively using innovative growing, marketing and revenue approaches on plots that range from one-eighth to a full acre.
The OrganicLearningCenter designed by Dennis at one site provides hands-on training and demonstration of intensive cropping systems, drip irrigation, extended season hoophouse growing, etc. Students and visitors learn about efficiency and high end yield organic growing to strengthen the food system, local economy and ecosystem.
What makes vegetables attractive to children?  One of Dennis' favorite programs is Healthy Harvest Happy Kids that addresses the problems of childhood obesity and unhealthy diets.  He started the program in 2012 to provide useful, appetizing options for the vegetable segment of the new USDA guidelines. Trainers/teachers prepare recipes with the kids who then take ingredients and recipes home to prepare with their families and then return an evaluation. The goal is to create 30 kid-approved recipes (vetted by the UWEX Nutrition Department.)  The department is pleased to market outreach programs and Dennis hopes this will also increase the sale of locally grown produce to youth and families. This year Urban Agriculture partnered with VISTA.  Nearly 70 kids participated at a variety of sites including area schools and the UrbanEcologyCenter.
Does "streetscaping" help business?  Urban Horticulture is exploring this with a program on the city's south side. About 40 business owners are participating in the Lincoln Village Initiatives that enhances the area's appearance through container gardening. The aim is to increase business – and pride in the neighborhood community. Businesses invest in containers and many of the plants are provided from donations. Evaluations of the program are ongoing to determine if  its aims are being met.
Interested in keeping potential pollinators buzzing?   Urban Apiculture Institute, started by Dennis in 2007, focuses on honey bee health and evaluates best practices for maintaining the honey bee. More than 40 new Certified Beekeepers are trained annually at the "Queen" level and receive bee hives from UWEX. You can also choose another level that provides general bee information.
Urban Horticulture is inclusive and one of its most popular programs is Therapeutic Horticulture (Lifelong and Accessible Gardening) at two sites.  The first Wil- O-Way
Garden of EASE at Grant Park was initiated for people with physical or developmental challenges. The second site, Wil-O-Way Underwood, is in Wauwatosa.
For garden plot rentals, call 414/256-4606 or email rental.gardens@ces.uwex.edu.
For the Urban Apiculture Institute, contact Linda Reynolds at 414/256-4652 or  linda.reynolds@wisc.edu
For Wil-O-Way contact Jan Alba at 414/256-4651 or jan.alba@wisc.edu.
For the Milwaukee Urban Discovery Farms call 414/256-4653 or ryan.schone@ces.uwex.edu.