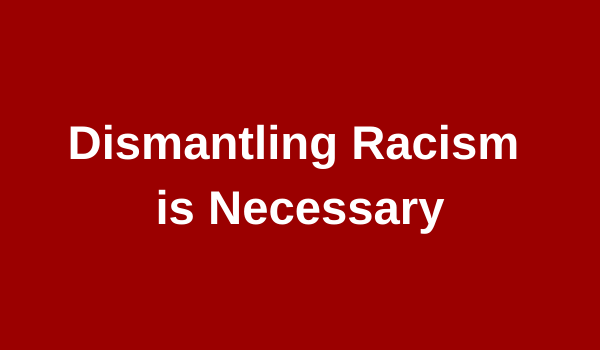 We at Extension Milwaukee County condemn the police brutality that killed George Floyd, Breonna Taylor, Joel Acevedo, Dontre Hamilton, and too many others locally as well across our nation and world. This violence is one of the many ways that systemic racism is harming Black, Brown, and Indigenous people. We support and urge action to transform racist structures and policies in all communities across Milwaukee County, where our county government has formally passed legislation declaring "racism as a public health emergency" as well as establishing a county-wide training and educational system, created the county Office of African-American Affairs, and is taking coordinated steps toward improving disproportionate impacts of systemic and structural racism. Black people should not face aggression from those meant to keep them safe.
Our purpose as an organization is to connect our local communities with the University of Wisconsin and research-based educational programs that improve lives. As part of the statewide Wisconsin Extension organization, we support the national research efforts working with local municipalities and institutions to declare racism as a public health crisis. We believe that everyone should have what they need to be healthy and safe. We cannot do this if we are not willing to do racial equity and justice work.
Our current growth at Extension Milwaukee County is built on the legacy of past colleagues and community partners who have educated us, often at a high cost to themselves. We recognize their good work and the ways they have honored and impacted our community. Our efforts towards racial equity in response to this work have not been enough.  We acknowledge that much more work must be done. We are committed to examining how our actions and inactions may have caused harm and contributed to the systemic racism in our community.
In the past months, we have seen Black, Brown, and Indigenous communities bear the high cost of racism through COVID-19 impacts. This new context has only strengthened the reality highlighted by the Milwaukee County resolution that dismantling racist systems is fundamental to serving Milwaukee County communities. As a predominantly white-led organization that includes community volunteers, we know that we do not fully represent the diversity of our Milwaukee County communities; even as we have taken major actions to improve and increase our staffing with this priority. We also know that those communities should not have to bear the burden of our learning and transformation. We are committed to joining the Milwaukee County government's efforts to address racism in our communities. We too believe the Milwaukee County vision: "By achieving racial equity, Milwaukee is the healthiest county in Wisconsin."  In our County strategic planning, we committed to looking at how racism is supported by our programs, operations, and engagement. As an office, we want to identify community-centered strategies built on racial equity through which we can support healing, liberation, and decolonization.
As an office, we have much work to do. We invite our current, former, and potential community partners, volunteers, and colleagues to join us in the necessary systemic and behavioral work needed to dismantle unjust conditions while working towards true racial and health equity.  Change is only achieved when we commit to long-term, sustained work as a community.
– The Extension Milwaukee County Team