We are excited to introduce you to our 2023 FoodWIse team.  If you are interested in classes and programming please feel free to contact our FoodWIse Administrator Jill VanAirsdale at  jill.vanairsdale@wisc.edu. For PSE please reach out to Danielle Nabak at danielle.nabak@wisc.edu. 
Denise Clark, Nutrition Educator

Denise Clark has recently been hired as a Nutrition Educator in Milwaukee County. She is from Milwaukee, Wisconsin and has been working as a Nutrition Educator in Racine and Kenosha counties for the past 5 years. Denise's experience has been working with children, parents, and older adults in a variety of settings including, community centers, homeless shelters, food pantries, and elementary schools. In her exploration of continuing education, she is still searching to find M&Ms in one of the food groups on My Plate!
Andrea Fuentes, Bilingual Healthy Communities Coordinator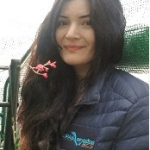 Andrea is a FoodWIse Healthy Communities Coordinator supporting the nutrition educators in their work implementing PSE projects in partnership with Early Childhood Education Centers and K-12 Schools. She worked in social services for 15 years, supporting and connecting immigrant communities to resources including food, housing, safety, and mental health. Andrea coordinated environmental health projects including rain gardens for stormwater management and safe community gardens to reduce the risk of childhood exposure to lead. She enjoys working with families, child-care providers, teachers, and students in community environmental projects. She completed various agriculture workshops at Growing Power, Inc., the permaculture design certificate, and a beekeeping training. Her background is in economics, international studies, and she's completing an agriculture program.
Meg Kilkenny, Healthy Communities Coordinator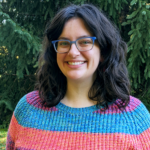 Meg grew up in Wisconsin and moved to NYC to receive her Bachelor's degree in Food Studies from New York University. After graduating, she knew she wanted to return to America's Dairyland and join Milwaukee's powerhouse good food movement where she started working at Fondy Food Center. There she learned all about Milwaukee's local food system and vibrant area farmers markets. She has also worked for a men's homeless shelter, Guest House of Milwaukee, operating a community garden and growing over 600 pounds of produce used in shelter and donated to local food pantries. Meg also previously served on the Board of Directors of the Milwaukee Food Council helping to engage in local food policy. In her current role at Extension with FoodWIse, she supports the Milwaukee Farmers Market Coalition and the Milwaukee Market Match program, coordinates Milwaukee's Food Recovery Network, and works closely with partners to improve healthy and equitable food access across our communities. She enjoys gardening, food preservation, and live music!
Danielle Nabak, Healthy Communities Coordinator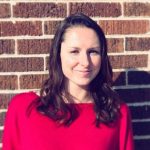 In her current role as a Healthy Communities Coordinator with FoodWIse, Danielle supports policy, systems, and environment change that lead to improved food access, nutrition, and wellbeing. She is passionate about developing youth leadership through food systems projects, supports system-wide school wellness, engages in strategic city-wide and neighborhood-based food systems planning efforts, and sits on the Board of Directors for the Milwaukee Food Council where she co-chairs the Policy Committee. Prior to joining UW-Extension, Danielle worked for the Clarke Square Neighborhood Initiative on Milwaukee's Southside where she cultivated a community development approach towards public health, and strived to meaningfully connect things like public safety, economic development, and social connections to health and wellbeing.  She has a bachelor's degree in Nutrition from the University of Minnesota, and attended Mount Mary University for graduate school where she became a Registered Dietitian.  She enjoys opportunities to practice and improve her proficiency in Spanish. She never lets a day go by without walking her dog, and aspires to travel internationally at least once a year for the next 5 years.
Priscilla Ordaz, Bilingual Office Operations Associate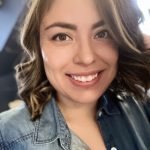 Priscilla Ordaz is the new Office Operations Associate at UW-Extension Milwaukee County. Who believes in its never too late to start a new career in life. She began her journey in retail and warehouse work when she moved to Wisconsin back in 2013 from California and has now decided it's time for a change. Priscilla  Ordaz lives in the small city of South Milwaukee, WI. She enjoys spending time with friends and family creating memories by doing fun adventurous experiences. She loves going camping, hiking, paddle boarding, and having a nice relaxing day at the beach on her days off.
Estrellita Padron De Alaffa, Bilingual Nutrition Educator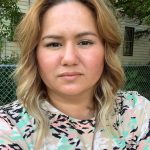 Estrellita is a FoodWIse Bilingual Nutrition Educator in Milwaukee County. She works with a variety of audiences on food safety and healthy eating habits. She previously served as a promoter and community leader at an organization on Milwaukee Southside, where she was active in nutrition and cooking classes and lead walking and biking clubs. Estrellita enjoys serving her community and interacting directly with people and encouraging them to lead a healthy lifestyle and well-being. She enjoys spending time with her family. Her children's are her biggest motivation. She loves to cook, go camping and biking.
Maricela Pantoja, Bilingual Nutrition Educator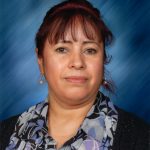 Maricela Pantoja is a Bilingual Educator for FoodWIse. She previously worked for Milwaukee Public Schools as a Paraprofessional where she taught to the youth in the community about healthy habits. However, her main focus is working with the Latino community through multiple organizations, mainly in South Milwaukee, by teaching nutrition and cooking classes. Maricela hopes to keep motivating families to seek a happier lifestyle through a healthier balance of physical activity and nutrition. Her favorite hobbies are cooking new dishes from different regions, baking and creating decorations for the Christmas season.
Maria Schmid, FoodWIse Teaching Coordinator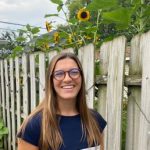 Maria joined the Milwaukee County FoodWIse team in the summer of 2021. She was born and raised in Milwaukee and previously worked as a Nutrition Educator for FoodWIse in Southwest Wisconsin for a year and a half. Prior to that she also worked as a Nutrition Educator at 2nd Harvest Foodbank in Spokane, WA. Her experience includes working with youth, adults, and families in schools, food banks, transitional housing shelters, and community centers. She enjoys introducing participants to new foods and simple recipes. Maria has a bachelor's degree in Communications and Global Health from UW-Madison. In her free time, she enjoys staying active by running, biking, and exploring the outdoors.
Rachel Skoczek, Nutrition Educator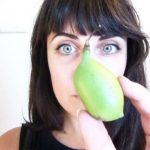 Rachel was born and raised in Milwaukee, and is a recent MATC graduate. Previously, she was a student worker with the MATC Culinary Arts students, which was a fantastic experience. In the past handful of years she also worked in urban agriculture and gardening positions throughout the county, always with a focus on food and community. Currently, as a Nutritional Science student at UWM and FoodWIse Educator, Rachel is looking forward to sharing her love of food while learning a lot from all of you!  Some other things about Rachel: She is a plant nerd. She loves making pancakes with vegetables in them. If she is not working or studying you can find her in her garden, biking, swimming, or making a mess in her kitchen. Also, if she was a fruit she would be a pawpaw.
Jill VanAirsdale, FoodWIse Program Administrator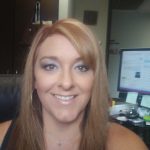 Jill VanAirsdale is Program Administrator for FoodWIse in Milwaukee County. In her role as Program Administrator, she provides leadership and support to the UW-Extension FoodWIse team. She is also responsible for building relationships and fostering collaborations with many programs and agencies across Milwaukee County. Jill previously served as the FoodWIse Teaching Coordinator for four years. She spent that time coaching and mentoring nutrition educators, providing curricula guidance and support, and teaching nutrition lessons for youth, parents, child care providers, and older adults. Prior to joining the team in 2015, she worked with Milwaukee parents and youth for seven years as a Classroom Manager and Family Advocate Specialist for Educare/Next Door, a Head Start and Early Childhood Education program in Milwaukee County. In addition to working with families across Milwaukee, she also served as a Home Visitor and Lead Teacher for CAP Services Head Start in Waupaca County for eight years. Jill enjoys spending time with her family and friends. She is currently trying to find her "green thumb" and her goal is to keep several herbs plants (chives, parsley, thyme) alive long enough to enjoy them.
Nicole Wittkopp, Nutrition Educator
Nicole Wittkopp is a newly hired Nutrition Educator, but she is not new to the field of nutrition nor education.  Nicole was born and raised in Fond du Lac, WI and attended the University of Wisconsin-Madison for a degree in Human Development and Family Studies, as well as in Elementary Education.  She is a certified K-8 teacher and has been teaching for the last three years. In her free time, Nicole loves to spend time with her family, read novels, bike or walk outside, and especially, cooking and baking.  She loves to develop new recipes to use in the kitchen and share her creations with others.  In her role as Nutrition Educator, Nicole gets to combine her passion for teaching and her love of nutrition to enrich others' lives about food and health.  She can't wait to get out into the community and share her passions with Milwaukee County!