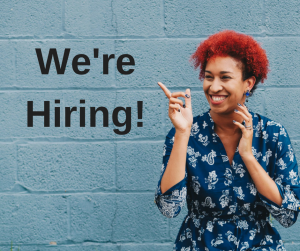 Milwaukee County University of Wisconsin Extension is hiring a Youth & Family Extension Educator. The Youth & Family Extension Educator designs, delivers, and evaluates research-based educational programming and services aligned with the position's programmatic focus that is culturally relevant and responsive to the needs of those within the range of socio-economic experiences. This position is a fixed term renewable academic staff appointment. Reappointment to this position after the initial term is dependent upon performance and availability of funding.
This Youth & Family Extension Educator position will primarily serve Milwaukee County. Through this position, this individual will carry out programming that directly addresses the local needs of the community, particularly central city and urban neighborhoods, and is approved by the Area Extension Director for their area and Center Director.  In addition to the focus on Human Development & Relationships, Positive Youth Development or Wisconsin 4-H, the Extension Educator's programs will respond to local needs, engage in partnerships with other organizations, and will provide a connection to the broader University of Wisconsin research, education, and outreach resources.
Primary Duties/Essential Job Functions:
Programming
Utilize knowledge of the local communities and audiences to identify needs and deliver youth and family-focused programming that is relevant to the geographic area;
Access, develop or adapt research-based educational programming to support racial, ethnic and socio-economically diverse local audiences, using learner-centered activities and lessons that meet identified needs and align with Cooperative Extension's broader priorities;
Reach and engage these diverse audiences in ways that are inclusive, ensuring full access to programs, facilities, and educational services;
Evaluate and report on programming and educational services utilizing established tools and processes to inform future program design, improve effectiveness and demonstrate value.
Collaboration & Relationships
Collaborate with the Youth & Family Institute personnel to promote positive work relationships, develop and adapt similar and relevant programming, and access and contribute to shared resources;
Collaborate with UWEX County personnel who may not be affiliated with the Youth & Family Institute and Centers, to engage in strategic programming that respond to local needs, as well as contribute towards a positive office environment;
Develop and maintain respectful working relationships with local partners and agencies to deliver programming;
Collaborate with personnel across organizational structures in Cooperative Extension and engage in interdisciplinary work that improves the effectiveness of local programming;
Promote Cooperative Extension and its programs towards building greater program access, visibility, and a positive reputation for Cooperative Extension.
Accountability
Create a plan that identifies the relevant local audiences and their needs for programming around the areas of Human Development & Relationships, Positive Youth Development or Wisconsin 4-H, describes the relevant programming to meet their needs, connects to larger program objectives of Cooperative Extension and assesses programming effectiveness;
Communicate plans, activities, and achievements to relevant stakeholders;
Ensure programs serve and reach audiences reflective of the diversity of the state;
Submit reports that meet the requirements, policies, and established practices of Cooperative Extension and partners, including federal Civil Rights requirements;
Identify and implement appropriate revenue generation strategies that contribute to the annual revenue requirements of the county office.
Required Minimum Qualifications:
A Master's degree in the relevant field or a Bachelor's degree with at least 3 years of professional experience related to the programmatic responsibilities of this position including working with young people;
Relevant field and work experience in the area of programming and service delivery;
Strong interpersonal skills and demonstrated ability to build and maintain professional work environments;
Knowledge and skills to effectively interact with people from different cultural backgrounds, including those associated with race, ethnicity, national origin, religion, socioeconomic status, age, gender, disability, sexual orientation, and other aspects of human diversity;
Experience managing multiple tasks, timelines, and schedules while maintaining high quality of work;
Demonstrated skill in interpreting, utilizing, and applying evidence-based information and research findings;
Demonstrated success in developing, delivering, and evaluating educational programs for diverse audiences utilizing a variety of educational techniques, methods, and modes;
Ability to develop effective partnerships or coalitions with community partners and local governments
Preferred Knowledge, Skills, and Abilities:
Experience working in urban communities;
Experience working cooperatively in a team environment;
At minimum, a working knowledge of Spanish speaking, writing and comprehension skills;
Ability to communicate effectively using a variety of methods and technology;
Experience in promoting programs through various media and public relations, and communicate program impact and value to stakeholders;
Demonstrated educational program management skills including grant-writing, budget development, and fiscal resources management and
Experience with volunteer development, maintenance and expansion.
Demonstrated experience developing effective partnerships or coalitions with community partners and local governments.
Equal Opportunity Employer
As an affirmative action employer, UW-Extension provides equal opportunity in programs and employment and is strongly committed to maintaining an organizational climate that supports and respects differences and equality of opportunity. UW-Extension does not discriminate on the basis of age; race; creed; color; disability; sex/gender; sexual orientation; national origin; ancestry; religion; marital status; identity as a veteran, disabled veteran, Vietnam veteran or any other military service; arrest record or non-program related conviction record.  We promote excellence through diversity and encourage all qualified individuals to apply.
Materials will be made available in alternative format upon request. Please call 711 if you are hearing or speech impaired and need assistance. Direct inquiries concerning equal opportunity to: University of Wisconsin-Extension Office of Equity, Diversity and Inclusion; Room 201; 432 N. Lake Street; Madison, WI 53706. oedi@uwex.uwc.edu (email); 608.890.0259 (fax)
How to Apply:
Applicants are required to apply online at the UW System Jobs website. UW-Extension will not consider paper, emailed or faxed applications. Online application, with all required documents, must be received by January 5, 2017.
Required application materials: 
A letter of application that addresses how your education and experience meet all of the required qualifications for the position
Professional resume that includes degree information
Names and contact information (e-mail address, phone number, and mailing address) of at least three references
For questions regarding this position, please contact Eloisa Gómez (eloisa.gomez@ces.uwex.edu) Learn more about the position and apply at the full job listing.